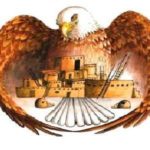 Website Tsay Services, Inc.
SUMMARY
Oversees the day-to-day duties of all custodians while performing routine cleaning of offices and public areas and maintenance of tile and carpeted floors in various rooms and facilities; solves minor cleaning problems. Assists in assigning janitorial work schedules and coordinating special cleaning jobs with Supervisor and Project Manager.
ESSENTIAL DUTIES AND RESPONSIBILITIES include the following:
Duties involve a combination of the following:
Responsible for leading and coordinating the work of janitors in cleaning the inside of buildings and other facilities.
Ensures that assigned duties are completed on schedule.
Responsible for transporting employees to and from their daily assigned locations.
Follow up on all completed work assignments and return Completion Reports to the Supervisor in a timely manner
Coordinate scheduling of workload adjustment
Check on prescribed schedules and follow through on schedules.
Coordinate to ensure cleanliness of all rooms and facilities on contract. 
Determines type of chemicals and equipment necessary for specific cleaning tasks.
Identifies cleaning problems and determines appropriate remedies.
Follows safety procedures and regulations.
Checks security system of building; ensures all windows and doors are secured.
Operates heavy cleaning equipment such as scrubbing machines, high speed buffers and carpet shampooer or wet and dry vacuum.
Sweeping, vacuuming, mopping, or scrubbing, and polishing floors.
Removing chips, trash, and other refuse.
Transports trash and waste to disposal area.
Dusting equipment, furniture, or fixtures.
Washing windows, doors, and other glass surfaces.
Polishing metal fixtures or trimmings.
Providing supplies and minor maintenance services.
Emptying and removing trash.
Cleaning lavatories, showers, kitchens, and restrooms.
Operate floor care machinery as required.
Other duties as assigned.
QUALIFICATIONS 
Must be able to work in alone and in a team concept. Must be at least 21-years-old. Must possess and maintain a valid driver's license and pass a background and MVR check and drug test.
EDUCATION and/or EXPERIENCE
High school degree required. Six month experience in general janitorial work supervisory preferred.
COMMUNICATION SKILLS
Must have the ability to respond to common inquiries or complaints from customers, managers and staff members. 
PHYSICAL DEMANDS 
The physical demands described here are representative of those that must be met by an employee to successfully perform the essential functions of this job. Reasonable accommodations may be made to enable individuals with disabilities to perform the essential functions.  The employee is frequently required to stand, walk, sit, use hands to finger, handle, or feel, reach with hands and arms, and talk or hear.  The employee is occasionally required to climb or balance, stoop, kneel, or crouch.   The employee may occasionally be required to lift more than 50 pounds.  Must be able to carry janitorial equipment up and down stairs. The employee must have close vision, distance vision, color vision, peripheral vision and the ability to adjust focus.
WORK ENVIRONMENT 
The work environment characteristics described here are representative of those an employee encounters while performing the essential functions of this job. Reasonable accommodations may be made to enable individuals with disabilities to perform the essential functions. The employee will work in several different environments.