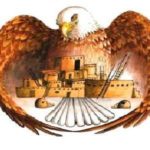 Website Tsay Federal Contracting Group
Federal Government Requires – COVID 19 Fully Vaccinated
SUMMARY
The Proposal Analyst works closely with Business Development, Finance, Project Management Offices, and Contract areas to develop RFP, DCAA & FAR compliant cost strategies, owning primary responsibility for pricing and costs proposals.
ESSENTIAL DUTIES AND RESPONSIBILITIES include the following. Other duties may be assigned:
Provide detailed cost/pricing analysis of RFP'S to support compliant cost proposals.
Development of pricing models and pricing strategies, with input from appropriate areas for Sr. Management approval
Compilation of various cost and pricing inputs to produce pricing strategy and final proposal
Preparation of Business/Cost Volumes (to include replicating customer required pricing forms
Prepare accurate, complete, & compliant (RFP, FAR, & DCAA) cost/price and business proposals
Establish subcontract rates & validate and coordinate the rates with the subcontracts in development of cost proposals
Assist in the development of projected rates
Prepare Basis of Estimate (BOE)
Support DCAA/DCMA with proposal audits
Drive organizational excellence (productivity, margin expansion, consistent mythologies, and skill development) through the implementation of continuous improvements utilizing tools and training.
Support in this fast-paced environment will periodically require extended hours of evening and weekend support
QUALIFICATIONS
Demonstrated strong leadership skills.
Exceptional analytical and problem-solving skills.
Ability to work and interact with departments throughout the organization.
Exceptional written and oral communication skills.
Proficient knowledge of Microsoft Office including Excel.
Previous experience in government contracting is a plus.
Previous experience in construction is a plus.
Strong working knowledge of FAR, DFAR, and DCAA regulations and requirements is a plus.
Working knowledge of Service Contract Act (SCA) personnel/benefits as they pertain to bidding and pricing on government contracts is a plus.
Experience interpreting Contract SOW and PWS documents is a plus.
Experience and proficiency in cost accounting policies, procedures, and techniques for Government contracts is a plus.
EDUCATION and/or EXPERIENCE
Education and Experience requirements for the Proposal Analyst will consist of a bachelor's degree in accounting and five+ years' experience in accounting, finance, or pricing development. Government contract accounting and Deltek CostPoint experience is a plus. Experience with various type of contracts (Firm Fixed Price, Cost Reimbursable, Time and Material (T&M) and ID/IQ Vehicles) is a plus but not required, training in contracting and pricing analysis will be provided. Proposal Analyst must have excellent written and verbal communication skills.
COMMUNICATION SKILLS
Must have the ability to respond to common inquiries or complaints from customers, managers and staff members. Ability to write reports, create spreadsheet and business correspondence. Must have the ability to effectively present information and respond to questions from groups of managers, state and federal agencies. Communicate with management personnel when government regulations and/or internal policies are not being followed.
REASONING ABILITY
Must be able to read, analyze, and interpret contracts, technical procedures, or governmental regulations. Ability to define problems, collect data, establish facts, and draws valid conclusions. Must be able to interpret an extensive variety of instructions and deal with several abstract and concrete variables. Must have strong strategic and analytical skills and sound business judgment.
PHYSICAL DEMANDS
The physical demands described here are representative of those that must be met by an employee to successfully perform the essential functions of this job. Reasonable accommodations may be made to enable individuals with disabilities to perform the essential functions. The employee is frequently required to stand, walk, sit, use hands to finger, handle, or feel, reach with hands and arms, and talk or hear. The employee is occasionally required to climb or balance, stoop, kneel, or crouch. The employee may occasionally be required to lift more than 25 pounds. The employee must have close vision, distance vision, color vision, peripheral vision and the ability to adjust focus.
WORK ENVIRONMENT
The work environment characteristics described here are representative of those an employee encounters while performing the essential functions of this job. Reasonable accommodations may be made to enable individuals with disabilities to perform the essential functions. The employee will work in an office environment. Some travel to project locations may be required as well as some evening, weekend and holiday hours.